A collaboration between YouthConneckt Africa and Nestlé Needs Youth (NNY)
JOHANNESBURG, South Africa, 31 May 2023 -/African Media Agency (AMA)/- Innovation and digitisation in Africa are tackling unique challenges and driving transformative change across the continent. Empowered by an entrepreneurial spirit and a strong connection to their communities, young people are harnessing technology to do this. 'Iron Sharpens Iron,' a collaboration between Nestlé Needs Youth and YouthConnekt Africa, is a five-part youth-led podcast series that serves as a platform for Africa youth to have critical conversations on how they are shaping the future.
Hosted by Lethabo Sithole, Managing Partner for Amila Africa, the series kicks off with an exploration of technology in the advancement of Africa. Joining the dialogue are entrepreneurs Tafadzwa Chikwereti, a tech farmer from Zimbabwe who uses WhatsApp to build and maintain his market, and Rachel Kaunda, a drone pilot and founder of Drone Link from Malawi. The three young changemakers discuss everything, from mobile telephony to payment systems to changing the narrative about Africa on the global stage. Four key discussions  you can look forward to in this episode.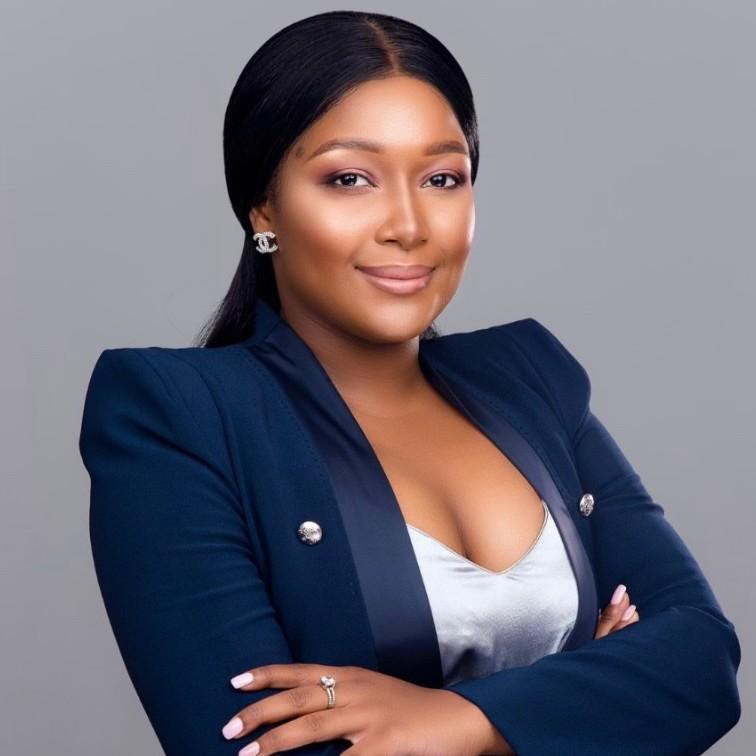 Lethabo Sithole, the Host for "Iron Sharpens Iron" podcast who is also the Managing Partner for Amila Africa
Tapping into the Power of Innovation
Young innovators are leveraging technology and entrepreneurship to create sustainable solutions tailored to local needs. Their initiatives not only contribute to economic growth but also foster social development, empower individuals, and promote inclusivity. As these ideas gain momentum, other young people are inspired and the ripple effect of these efforts enhances overall quality of life for people across Africa.
Addressing African Challenges Creatively
Innovation requires the ability to think outside the box and find alternative approaches that overcome obstacles. This could involve leveraging local resources, integrating traditional knowledge with modern technologies, and adapting global best practices to suit local contexts. By embracing innovation, Africa has the potential to improve agricultural productivity, enhance healthcare delivery, expand access to quality education, promote financial inclusion, and build robust infrastructure networks that can drive economic growth and improve livelihoods.
Leveraging Accessible Technologies
Young entrepreneurs in Africa are harnessing the power of simple and accessible mobile technologies to underserved communities. According to the GSMA Mobile Economy Report 2021, Africa is the fastest-growing mobile market in the world, with over 500 million unique mobile subscribers. This widespread mobile phone usage provides a significant opportunity for young entrepreneurs to reach and impact large populations. For instance, in agriculture, mobile technologies are enabling farmers to easily access vital information such as weather forecasts. This empowers farmers to make informed decisions, increase productivity. This makes for a tangible difference in the lives of many Africans, bridging gaps, and contributing to the well-being of the continent.
Secure Online Payment Systems
Africa-led innovative and secure payment systems such as Mpesa, Flutterwave and Paystack offer seamless and secure payment solutions to customers. Young entrepreneurs in Africa are using them, in collaboration with popular e-commerce platforms such as Jumia, Konga, or Shopify to build their businesses, showcase their products to a wider audience and facilitate seamless transactions.
Harnessing the Power of Data: 
Data analytics plays a crucial role in providing valuable insights into customer behaviour, preferences, and market trends. By leveraging this information, African youth entrepreneurs make informed decisions, optimise their strategies, and tailor their offerings to meet customer demands effectively.
By embracing innovation, digitisation, and the power of youth, Africa is poised to shape a prosperous future for itself and the world. Iron Sharpens Iron explores that possibility and showcases young people who are getting their hands dirty, changing their communities one idea at a time. The five-part podcast series will be an exciting platform for peer-to-peer engagement, and critical dialogue among youth, encouraging and amplifying youth participation in African economies.
To access the podcast, search 'Iron Sharpens Iron' on major streaming platforms or visit the YouthConnekt Africa YouTube pages (links to be supplied). A new episode will be released on the 25th of every month beginning on the 25th of May and ending on the 25th of September 2023.
Distributed by African Media Agency (AMA) on behalf of Nestlé East and Southern Africa Region.
About Nestlé 
Nestlé is the world's largest food and beverage company. It is present in 187 countries around the world, and its 291,000 employees are committed to Nestlé's purpose of unlocking the power of food to enhance quality for everyone, today and for generations to come. Nestlé offers a wide portfolio of products and services for people and their pets throughout their lives. Its more than 2,000 brands range from global icons like Nescafé or Nespresso to local favourites like Ricoffy. Company performance is driven by its Nutrition, Health, and Wellness strategy. Nestlé is based in the Swiss town of Vevey where it was founded more than 150 years ago.
Contact:
Nestlé East and Southern African Region (ESAR)
Rosalie Ambrose
Tel: 079 526 8518
Email: Rosalie.ambrose@za.Nestlé.com
The post Launching a Podcast "Iron Sharpens Iron" that serves African youth  appeared first on African Media Agency.