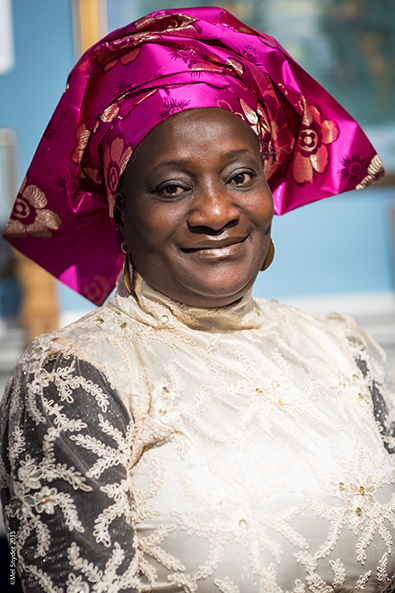 A Nigerian woman, Esther Ibanga, has been awarded the Japan Peace Prize, which comes with an award of $170,000.
International Business Times reports that Ibanga received the award on Tuesday, in recognition of her campaign against the deadly raids and kidnaps executed by Boko Haram in Nigeria.
Speaking on why she deserved the prize, the Niwano Peace Foundation stated"Esther has worked extensively to foster and facilitate reconciliation between conflicting religious and tribal groups."
Ibanga is also the founder of the Women Without Walls Initiative (WOWWI), an NGO that advocates for the  rights of women and children. The organization also provides avenues for a non-violent approach to conflict resolution in Nigeria.
Photo Credit: www.inclusivesecurity.org