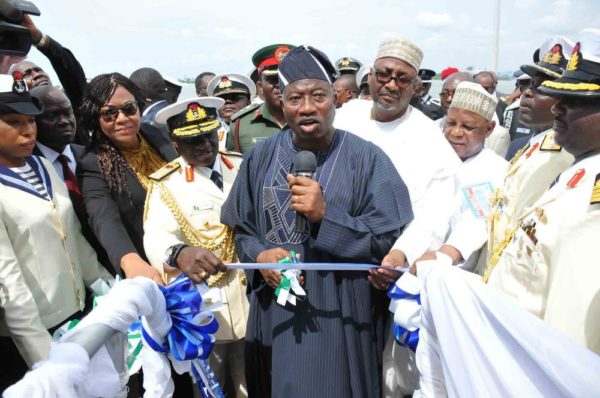 President Goodluck Jonathan on Thursday in Lagos assured Nigerians of the country's capability to defeat the Boko Haram sect, as he inaugurated four Nigerian Navy Ships (NNS).
"Let me use this platform to promise my Nigeria country men and women that we will rout Boko Haram,'' Jonathan said at the Naval Dockyard Ltd Victoria Island venue of the inauguration.
Our capacity has increased sufficiently and our officers and men are doing wonderfully well in the north and we must conduct our elections as scheduled by INEC.
I commend the Chief of Naval Staff, Vice-Admiral Usman Jibrin, Chief of Defence Staff, Alex Badeh and other service chiefs, officers and ratings who have made this inauguration possible.''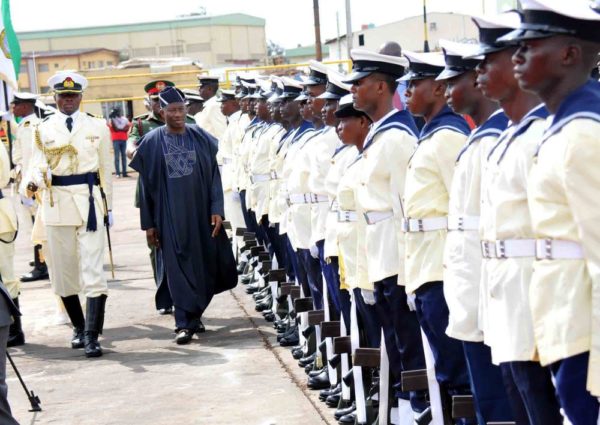 Jonathan, who said crude oil theft had reduced, added that he was delighted to witness the inauguration of the four new ships that were added to the Nigerian Navy fleet.
"As the lead maritime security agency, therefore, the NN deserves all the support it needs to effectively carry out its statutory roles.
"The four ships being inaugurated today are part of a total of eight ships that are expected to be commissioned into the NN fleet in 2015,'' he said.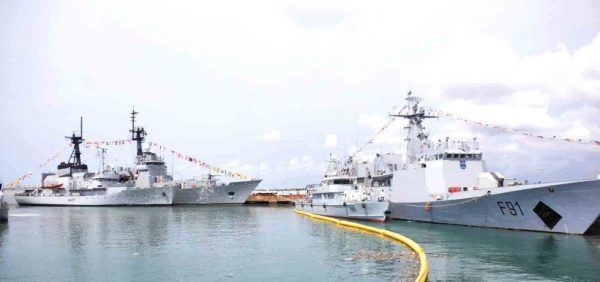 The News Agency of Nigeria (NAN) reports that the ships; NNS Centenary, NNS Prosperity, NNS Okpabana and NNS Sagbama were handed over to their commanding officers.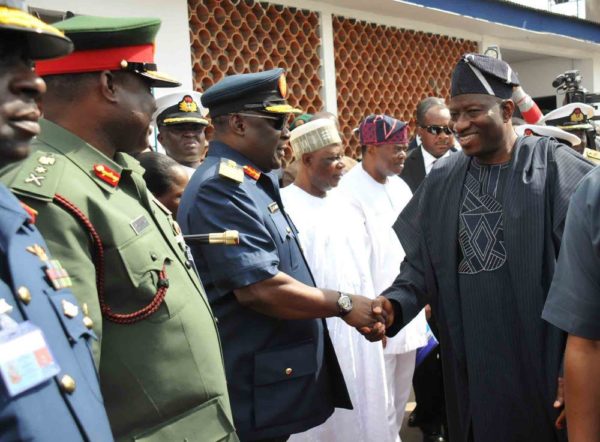 Dignitaries that were present at the event include: Minister of Defence, Aliyu Gusau; Chief of Army Staff, Kenneth Minimah; Chief of Defence Staff, Alex Badeh and Chief of Air Staff, Adesola Amosu.  The Oba of Lagos, Riliwan Akiolu as well as diplomatic corps and ministers were also present.