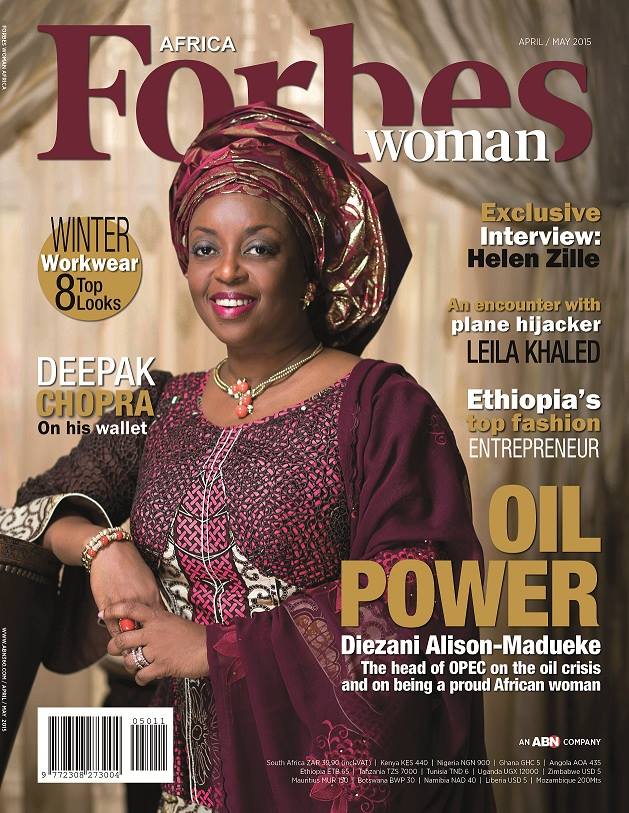 The latest bi-monthly Forbes Woman Africa features Nigeria's Minister of Petroleum Resources and the first female President of OPEC (Organization of the Petroleum Exporting Countries), Diezani Alison-Madueke on its cover.

"The head of OPEC on the oil crisis and on being a proud African woman", it reads.
A proud African woman indeed! As on the cover, the minister wears a burgundy ankara outfit with matching gele.
Source: Forbes Woman Africa Facebook